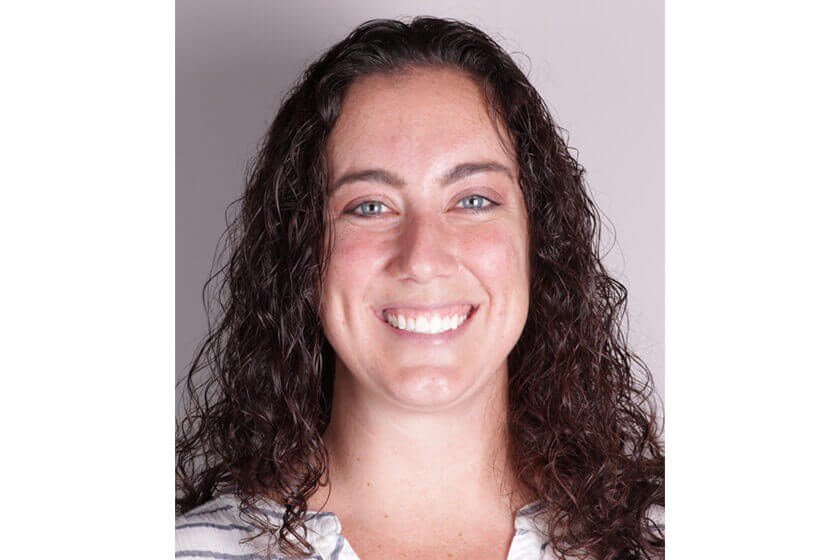 Allyson Reel, DMD, MS moved to Southern California in 2012 to serve the greater Los Angeles area with her passion for and expertise in cosmetic and general dentistry. Prior to joining the amazing team at Emigh Dental Care, she served the communities of San Dimas and Chino. Dr. Reel is extremely dedicated to serving each of her patients with the utmost care to meet each person's unique needs. Making patients comfortable while helping them improve their oral health and achieve their dream smile is what she strives to do everyday.
As a cosmetic and general dentist, Dr Allyson Reel is highly skilled in performing dental crowns, bonding, veneers, dentures—partial and complete, restoring dental implants and much more. Dr. Reel also has experience and certification in orthodontics through Invisalign. She can also help ease the fear and anxiety many patients experience when visiting the dentist with the use of nitrous oxide and conscious sedation.
Dr. Allyson received her undergraduate degrees in Biology and Psychology at Georgia Southwestern State University in Americus, GA. From there, she received her Master's degree in Biomedical Sciences at Barry University in Miami Shores, FL. Dr. Reel went on to attend Western University College of Dental Medicine in Pomona, CA where she received her doctorate of dental medicine. She continues to further her education and certifications through courses and experiences.
Dr. Reel is an active member of the following professional organizations:
Academy of General Dentists
American Dental Association
California Dental Association
Harbor Dental Society
When Dr. Allyson is not in the office providing dental care, she is spending time with family and friends. She enjoys many outdoor activities like hiking, biking, skydiving, running or just relaxing at the beach. She is always looking for more opportunities to learn new things or to teach others skills she has obtained. She also loves to travel to visit with family and friends throughout the country.
Reviews
"The front staff at Emigh Dental Care is very friendly and welcoming. There's even water and apple juice while you wait. The waiting room is open and comfy! There's also ample parking in the parking structure! I had my first examination with Dr. Reel today.  She was warm, open and friendly! Freddy, the DA escorted me back to the exam room and explained everything thoroughly. I did share that I was worried about my teeth because I haven't had dental care in about 3 years (no dental insurance). After 3 years with no dental care, I have just 1 cavity. After seeing Dr. Reel, Freddy took me to see hygienist, Tammy. Like Dr. Reel, Tammy was warm and friendly. She explained all the things that were to come for my cleaning and the importance of flossing. On 9/17 my 2 year old son and husband saw Dr. Todd. Dr. Todd thoroughly answered all our questions re: jaw surgery for my husband and referred him to an orthodontist. Although my 2 year old son didn't cooperate by opening his mouth, Dr. Todd was able to entertain and make my son feel comfortable. Maybe next time, Dr. Todd will get to take a look at my son's teeth. I look forward to getting my cavity fixed and my next cleaning. Thanks Emigh Dental Care!"
N.S.
Yelp
"Dr. Reel was the best!! I didn't have a dentist in So Cal yet and broke a tooth and was lots of pain. Dr. Reel got me in quickly and came up with a plan that that worked great and took care of my issues.  Definitely recommend."
E.A.
Yelp
"We were recommend by my wife's co-worker so we made an appointment for our 5 year old son for a check up and he needed a filling both of us were there for his filling appointment and I haven't been to the dentist in years because I'm a scaredy cat and I was impressed with the skill and professionalism and comfort they give you during your visit..totally changed my perspective about coming to see the dentist..yesterday was my turn and I'm very happy with the x-ray technician performance..Dr reel was my sons dr and surprisingly was mine as well..i Immediately knew I was going be in good hands my hygienist baily did a amazing job and guys she is a pro.. you can tell she loves her job...I'm coming back for a deep cleaning and to be honest I cant wait!!"
M.E.
Yelp
"I cannot say enough GREAT things about Dr. Pat and the staff at Emigh Dental. I've had bad experiences in the past where dentists are not very personable and/or shame you for what you haven't done or what you need to do. You won't get that here. They explain everything and it's your call in the end. I've needed an implant for a few years but was too scared and wanted to hang on to my loose tooth (?!) as long as I could. I finally had to face up to the procedure and started the process today. Dr. Pat extracted two teeth (my other one was loose as well), inserted the post, gave me my "flipper" and I was on my way until my follow up appointment. But...not until I cried in the chair after everything was finished telling him how GRATEFUL I was to him! He talked me through everything before he started, was not rushed, made sure I was comfortable throughout and kept everything lighthearted as well. I am so thankful I found this office - the staff truly cares about the patient experience - from the front desk to the dental chair. Thank you Dr. Pat, Karen, Jade (the best hygienist around!), Dr. Allyson, Elaine, Amy and the rest of the staff that always makes me feel as comfortable as can be when visiting a dentist! So, so grateful!!"
K.Q.
Facebook
"Dr. Reel made me feel super comfortable from day one. And she just keeps getting better!"
T.R.
Facebook