Professional dental cleanings are essential to maintaining healthy teeth and preventing plaque buildup, which can lead to gum disease. Typically, at Emigh Dental Care in Long Beach, CA, we will perform thorough dental cleanings during a routine exam. However, it's recommended that patients receive a dental cleaning at least twice a year (about 6 months apart). Cleanings help to brighten the smile, as well as remove tartar and plaque to prevent infection, cavities, and tooth decay. Our staff is dedicated in helping their patients maintain their oral health and would love to partner with everyone to achieve their best smile yet.
Dental Cleanings Reviews
"The front staff at Emigh Dental Care is very friendly and welcoming. There's even water and apple juice while you wait. The waiting room is open and comfy! There's also ample parking in the parking structure! I had my first examination with Dr. Reel today.  She was warm, open and friendly! Freddy, the DA escorted me back to the exam room and explained everything thoroughly. I did share that I was worried about my teeth because I haven't had dental care in about 3 years (no dental insurance). After 3 years with no dental care, I have just 1 cavity. After seeing Dr. Reel, Freddy took me to see hygienist, Tammy. Like Dr. Reel, Tammy was warm and friendly. She explained all the things that were to come for my cleaning and the importance of flossing. On 9/17 my 2 year old son and husband saw Dr. Todd. Dr. Todd thoroughly answered all our questions re: jaw surgery for my husband and referred him to an orthodontist. Although my 2 year old son didn't cooperate by opening his mouth, Dr. Todd was able to entertain and make my son feel comfortable. Maybe next time, Dr. Todd will get to take a look at my son's teeth. I look forward to getting my cavity fixed and my next cleaning. Thanks Emigh Dental Care!"
- N.S. /
Yelp /
Sep 21, 2018
"I had such a great experience here! It had been years since I had gone to a dentist, so I was very nervous but the staff at Emigh Dental Care was amazing! The doctor and assisting staff were very gentle with my teeth. I didn't feel any pain during my exam or cleaning. I'm so happy to have found a dental office that I trust and enjoy."
- J.R. /
Yelp /
Oct 20, 2018
"Went back for my daughter's 2nd ever cleaning and we're still impressed! Bailey is such a patient hygienist and didn't mind giving my wiggle worm lots of gentle encouragement. I can't believe how long my daughter sat still and followed directions in that chair! SUPER BONUS: the Emighs host a Santa event at the office! We went today (a Sunday morning) and got free pictures with Santa, ate fresh baked cookies, and made homemade pictures frames. What a nice event for the community (you don't have to be a patient to attend)."
- Q.M. /
Yelp /
Dec 16, 2018
"Jade is a wonderful dental hygienist!  She is professional and friendly.  She encourages rather than lecture patients to improve their own dental hygiene practices, like flossing."
- C.R. /
Yelp /
Mar 29, 2019
"We were recommend by my wife's co-worker so we made an appointment for our 5 year old son for a check up and he needed a filling both of us were there for his filling appointment and I haven't been to the dentist in years because I'm a scaredy cat and I was impressed with the skill and professionalism and comfort they give you during your visit..totally changed my perspective about coming to see the dentist..yesterday was my turn and I'm very happy with the x-ray technician performance..Dr reel was my sons dr and surprisingly was mine as well..i Immediately knew I was going be in good hands my hygienist baily did a amazing job and guys she is a pro.. you can tell she loves her job...I'm coming back for a deep cleaning and to be honest I cant wait!!"
- M.E. /
Yelp /
Apr 03, 2019
Previous
Next
Dental cleanings usually start with an examination of the teeth. During the exam, our dentists will look for any signs of damage, cavities, or decay. Patients teeth will then be cleaned to remove any plaque and tartar buildup, followed by a deep clean and polish with professional dental tools. Patients will have the opportunity to discuss the health status of their teeth with our dentists as well as discuss home dental health suggestions.
After receiving cleaning services from our hygienists, patients should maintain optimal oral hygiene using the recommendations provided by our office during their treatment. Patients should brush their teeth twice a day, use mouthwash, and floss. If given special instructions or items to use by our office, such as specific mouthwash or toothpaste, patients should follow the directions given and schedule an appointment for follow-up.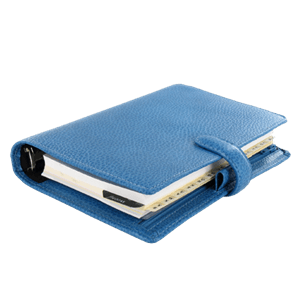 Plan Your Procedure
Procedure Recovery Location

In Office
Contact Us
Get Cleaner, Whiter Teeth
Schedule your dental cleaning today. Our top priority is ensuring that each patient has a healthy smile they can be proud of and can show off. Call our front office to schedule your dental cleaning. We look forward to seeing you in our chair soon.
Related Procedures