Professional dental cleanings are essential to maintaining healthy teeth and preventing plaque buildup, which can lead to gum disease. Typically, at Emigh Dental Care in Long Beach, CA, we will perform thorough dental cleanings during a routine exam. However, it's recommended that patients receive a dental cleaning at least twice a year (about 6 months apart). Cleanings help to brighten the smile, as well as remove tartar and plaque to prevent infection, cavities, and tooth decay. Our staff is dedicated in helping their patients maintain their oral health and would love to partner with everyone to achieve their best smile yet.
Dental Cleanings Reviews
"I know people here rave about this dentist already, but I guess you can just add me to the list. I've gone to some hack job dentist before to the point that I didn't go for 5 years. I love this place! Beyond just being friendly, on time with appointments, and clean, they are talented. I had a root canal without any pain. I get cavities filled, and although it's never fun, they're gentle and you know they are doing it right. I've never had an issue with any of the work they've done. Not expensive, and not cheap, but worth every penny to go here. Oh, lol, and the outside of the building is SO deceiving, the office is so nice! Only bummer is cleaning appointments are sometimes far out in advance, but all of the other type appointments are pretty easy to get."
- J.J. /
Yelp /
Apr 02, 2016
"A co-worker recommended Emigh Dental Care and she has been going to them for a while; her smile is pretty awesome too. But since my first visit, I can't imagine trusting anyone else to upkeep my smile.I've been going to Emigh Dental Care for a while now. Truthfully, I can't remember when I started going to them because it feels like forever. Not only is it a family run dentistry but they also treat you like family which is probably why I may have lost track of time. Everyone in the office always has a smile on their face and they always greet you when you walk through the door. I enjoy that they can pull up your last visit or your first visit when they are trying to track the progress of your cleanings and sorts. Unfortunately, I have gotten a scolding for not following instructions (well deserved since it was my fault for not listening) but I know when that happens, they care. I had a deep cleaning where I needed a shot or two and I let me tell you, it wasn't as horrible as some people make it out to be. It's not horrible at all but that's my opinion. In all, I would recommend this office to all of my friends especially those who fear the dentist."
- K.D. /
Yelp /
Oct 20, 2015
"Went to another dentist in Long beach. Let's call them "Destern Wental,"  and got not-great vibes and a huge estimate (over $500 over what my insurance covered)  before the doctor even looked in my mouth (all based off an xray). It just felt wrong. Plus, I waited in the waiting room for 40 min past my appointment. (I left without doing anything.)NOT HERE! When I made the appointment here for a second opinion, they were very nice and professional.  I was called in before I finished putting my car keys away. Everyone was SUPER nice. The doctor was VERY thorough. The hygienist was amazing and the, I guess she was a dental nurse, was the bomb. They did procedures I have had done before, but I have never had anyone explain the procedures before they were done. They did! Seriously the best dental appointment I have ever had in my life and I have had tons of cleanings, braces, 4 wisdom teeth removed... it ain't my first rodeo. SO NICE AND PROFESSIONAL! Wish I could give 10 stars! Oh and everything was covered by my insurance. So no big bill. YES!"
- K.S. /
Yelp /
Nov 11, 2016
"Emigh (it sounds like "Amy" to me) Dental Care has all these people named Dr. Emigh that they go by their first names, so I saw Dr. Todd.  My referral came from a really happy (picky, finicky, complainy) friend.  When I set up the appointment and was asked "when were you last at the dentist?", I went ahead and answered with a shameful "I dunno" and thought they would have a good excuse to need deep cleaning or other expensive procedures.  Not at all!  I got my teeth cleaned and my new toothbrush and booked a 6 month appointment. The office is fantastic, the staff are professionals and friendly, I felt very taken care of.  I won't avoid the dentist anymore."
- J.A. /
Yelp /
Jun 20, 2014
"Initially, I made an appointment in August to find out more about night guards because I was clenching my teeth and experiencing a lot of pain as a result. Dr. Todd and his assistant(can't remember her name but she's awesome!) were thorough in their exam and explanation of options that would best suit my needs. To make a long story short, they fitted me for a mouth guard that is amazing! I do not sleep without it and my pain is gone.I liked Dr. Todd and everyone in the office so much I decided to switch dentists and am really happy with my choice. I had my cleaning and exam today. My hygienist, Amber, was friendly and explained what she was doing and why. She did a great job cleaning my teeth! Dr. Todd and his assistant Karen were very friendly and I felt at ease under their care. I also like that everyone in the office takes their profession seriously and want the best for their patients. Did I mention how great the front office is? They are always friendly and helpful. I'm so happy I found this dentist! All around great experience every time I have had an appointment."
- E.A. /
Yelp /
Dec 16, 2015
Previous
Next
Dental cleanings usually start with an examination of the teeth. During the exam, our dentists will look for any signs of damage, cavities, or decay. Patients teeth will then be cleaned to remove any plaque and tartar buildup, followed by a deep clean and polish with professional dental tools. Patients will have the opportunity to discuss the health status of their teeth with our dentists as well as discuss home dental health suggestions.
After receiving cleaning services from our hygienists, patients should maintain optimal oral hygiene using the recommendations provided by our office during their treatment. Patients should brush their teeth twice a day, use mouthwash, and floss. If given special instructions or items to use by our office, such as specific mouthwash or toothpaste, patients should follow the directions given and schedule an appointment for follow-up.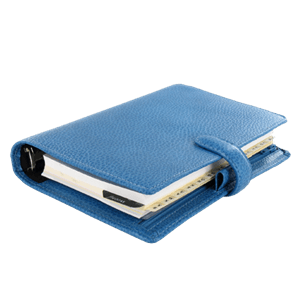 Plan Your Procedure
Procedure Recovery Location

In Office
Contact Us
Get Cleaner, Whiter Teeth
Schedule your dental cleaning today. Our top priority is ensuring that each patient has a healthy smile they can be proud of and can show off. Call our front office to schedule your dental cleaning. We look forward to seeing you in our chair soon.
Related Procedures