Thanks to dental implants and modern dentistry, a variety of natural-looking cosmetic options are now possible, including Zimmer and Nobel Biocare implants that our skilled dentists at Emigh Dental Care use to produce beautiful, seamless results. A dental implant is a small titanium post that is surgically placed in the jawbone. This placement allows for much needed strength and support for missing teeth, which allows for new teeth to be set. With dental implants, a single missing tooth or teeth have a strong foundation to secure a new tooth or teeth. Dental implants are durable, long-lasting, and easy to care for. If patients have a single missing tooth or multiple missing teeth, they can call Emigh Dental Care in Long Beach, CA today. Our dentists will be happy to work with everyone on transforming their smile with dental implants.
If patients are needing only a single tooth implanted, then our Emigh Dental team can meet their needs by inserting a stand-alone titanium post instead of multiple implants in the case of entire rows of teeth that are missing. The post will fit into the jawbone and will be topped with a crown or false tooth to round out the appearance for a natural look. Regardless of how many teeth are needing to be replaced, our Long Beach, CA office is still able to present a single, custom-made implant that blends in and creates a uniformed look for complete restoration of the smile. Downtime associated with having one implant performed is considerably less than in the case of having multiple implants, making it a an easier, quicker process for healing.
Dental Implants Reviews
"Easy morning for the next step on my implant journey, the one that precedes my crown (not sure what to call it, but I have a cap on my gums whereas before I had a space where my tooth used to be). Everyone took great care in keeping the site sterile, and I experienced no pain whatsoever. Although I wouldn't want to do too many implants, if I need another one, I'm going to stick with Dr. Pat and Jeanette and Karen!"
- A.L. /
Google /
Sep 17, 2014
Previous
Next
Prior to the dental implant procedure, a thorough examination will be conducted. Our dentists will examine the teeth and jawbone to assess whether the gums are healthy enough and if patients have enough bone to properly support an implant. Digital X-rays will be taken to help our dentists develop digital impressions of the mouth to ensure replacement teeth fit accurately and naturally. A local anesthetic can be given prior to the implant to minimize pain and discomfort. Our dentists will place the small titanium post implant into the missing tooth's bone socket. During the course of the jawbone healing, it will grow around the implant.
The jawbone healing process can take 3 – 6 months as it lays a strong foundation for the replacement tooth to be placed. At this time, a small abutment, or connector post, is attached to the implant so that a new tooth, called a crown, can be placed. Other replacement options, such as bridges or dentures, can be used as well. The replacement will match the color, shape, and size of the natural teeth to give patients a consistent look.
Once the dental implant is set, patients will have the option of temporary or permanent replacement teeth. Permanent teeth such as crowns and bridges are fixed into place. Some patients may opt for removable dentures that can be moved as needed. Our dentists will work with our patients in order to determine the best option.
After the dental implants are installed, most patients report little to no pain. If there is any soreness, an over-the-counter pain medication can be taken. It is important for everyone to practice good oral hygiene after the procedure. This includes regularly brushing, flossing, and rinsing with antibacterial mouthwash. It's also important to keep up with regular dental appointments. If patients practice proper oral hygiene and treat the implant with care, a dental implant should last for a lifetime. In some instances, the replacement teeth may deteriorate due to wear and tear and may need to be replaced.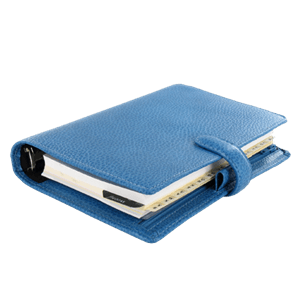 Replace and Restore Your Smile
If you want to be proud of your smile again, a single dental implant or implants can fill in a missing tooth or teeth for a more attractive appearance. Anyone who has missing teeth is encouraged to call our office today to make an appointment and find out about their dental implant options.
Related Procedures