Our family-owned Long Beach dental practice works diligently to provide quality personal care that improves our patient's dental health. During a dental exam, our experienced dentists will be able to assess a patient's condition thoroughly and determine if any kind of dental work is needed. By visiting our office for routine dental exams, patients will not only be upholding their dental health, but also improving it and preventing more severe conditions from occurring. Typically, during this time, we will perform routine dental cleanings as well. Preventative care is key in obtaining optimal oral health. If patients are in need of a cleaning or check-up, they can call our Long Beach, CA office today to schedule a full dental exam.
Dental Exams Reviews
"I saw Bailey for dental cleaning and Dr. Pat for my dental exam. They were assisted by Karen, Jeannette and Freddy - all very professional. They were thorough and conscientious...explained what they were doing, attentive and gentle. Well-equipped facility."
- C.B. /
Yelp /
Oct 24, 2017
"Excellent first experience with Dr. Pat (Dentist) and Tammy (Hygienist) at this most professional office for my teenager and me. After not receiving dental treatment for over a year because of chemotherapy, I needed a thorough examination. I was extremely impressed with Dr. Pat's concern and Tammy's gentle care during my cleaning. My daughter was very comfortable as well. We readily scheduled our 6 month check up. Thank you both!"
- L.C. /
Yelp /
May 31, 2018
"I cannot say enough about the special attention & care provided to our family by Emigh Dental Care.  They are excellent!  My husband and our two children ages 8 & 4 years have all received care here.  After a "pediatric" dentist held my daughter down to perform a dental exam and made her hysterical, I decided to take my children to the same dentist I had come to trust for my own care.  Emigh provides complete care with compassion and skill.  My children LOVE their trips to the dentist now.  They really know what they're doing."
- J.E. /
Yelp /
Jul 10, 2018
"The front staff at Emigh Dental Care is very friendly and welcoming. There's even water and apple juice while you wait. The waiting room is open and comfy! There's also ample parking in the parking structure! I had my first examination with Dr. Reel today.  She was warm, open and friendly! Freddy, the DA escorted me back to the exam room and explained everything thoroughly. I did share that I was worried about my teeth because I haven't had dental care in about 3 years (no dental insurance). After 3 years with no dental care, I have just 1 cavity. After seeing Dr. Reel, Freddy took me to see hygienist, Tammy. Like Dr. Reel, Tammy was warm and friendly. She explained all the things that were to come for my cleaning and the importance of flossing. On 9/17 my 2 year old son and husband saw Dr. Todd. Dr. Todd thoroughly answered all our questions re: jaw surgery for my husband and referred him to an orthodontist. Although my 2 year old son didn't cooperate by opening his mouth, Dr. Todd was able to entertain and make my son feel comfortable. Maybe next time, Dr. Todd will get to take a look at my son's teeth. I look forward to getting my cavity fixed and my next cleaning. Thanks Emigh Dental Care!"
- N.S. /
Yelp /
Sep 21, 2018
"Very good family dental care business. I started with the dad & mom.... now the sons are in charged and my daughters & their families seen them too."
- R.E. /
Facebook /
Jan 15, 2020
Previous
Next
The dental examination seeks to evaluate the overall health of a patient's teeth, gums, bones, and jaw. During the examination, our dentists will look at the mouth as well and take X-rays to get a more in-depth understanding of all the oral care needs. Through physical exams and X-rays, our dentists will be able to assess and diagnose any cavities, chips, disease, and decay in the mouth. Patients will also receive a teeth cleaning following their examination. Our dentists will discuss any issues or concerns regarding the exam as well as offer recommendations for care options.
Our dentists highly recommend that patients receive a dental examination and check-up at least once a year, in addition to cleanings every six months. This ensures optimal dental health. During the exam, our dentists will also be able to educate patients on proper oral hygiene. Regularly brushing, flossing, and rinsing of the teeth with a mouthwash can greatly improve a patient's dental health and prevent severe conditions from occurring.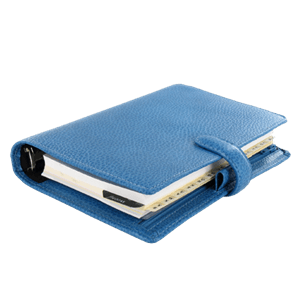 Plan Your Procedure
Procedure Recovery Location

In Office
Contact Us
If you are eager to show off a smile that is healthy and pristine, call our office for an exam today. With many advanced treatment options, our dental office will strive to give you a brilliant mouth of pearly white teeth. Our staff looks forward to meeting you soon.
Related Procedures