Cosmetic Smile Makeover using Porcelain Veneers in Long Beach, CA changes a life*
Procedure Details
Everybody can love their smile, but a lot of people don't. I love helping fix this. A smile is what you show the world. People make first impressions based on a smile. I want you to be proud of your smile. Porcelain veneers and porcelain crowns are a great option to fix broken down, misshaped, or discolored teeth. My goal is always to make it look NATURALLY BEAUTIFUL. Not the fake, bulky, opaque ones that some people think veneers are. I try to make it so nobody can tell they you have veneers or crowns, they just think you were born with perfect teeth. I achieve this with meticulous attention to detail, and clear communication with our lab on my instructions. At the end of the day, I want you to have a smile that changes your life for the better. I want you to have a smile that you are proud of so you never stop smiling, and never try to hide it from the world.
More
Porcelain Crowns and Veneers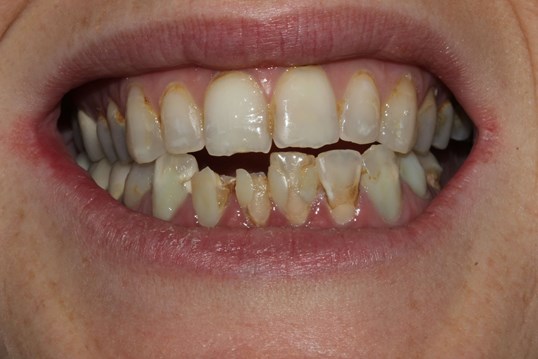 This patient came to us with a number of infected and broken down teeth, causing her a lot of pain and lack of confidence. As she was trying to turn her life around for the better, she realized that her teeth were really affecting her self esteem and self-image. An important step in recovery is feeling good about yourself (both physically and emotionally). After we completed the necessary root canals to get rid of the infections, and cleanings to get her gums healthy, we worked with our premier dental lab to create a naturally beautiful looking smile with e.max porcelain veneers and crowns. She now is out of pain, receives compliments on how beautiful her teeth and smile are, and is doing great. I'm very proud of her. More
Smile Makeover, Crowns/veneers
We used a combination of porcelain crowns and veneers to acheive this smile transformation. This lovely patient has a healthier and better looking smile now.