Porcelain veneers are thin shells that cover existing teeth that have been damaged in order to restore a natural-looking smile. In some cases, veneers are used to cover unfavorable gaps between teeth, often between the front two teeth. If you are an adult and don't wish to wear braces, or have other cosmetic concerns, porcelain veneers can bring great improvement to the size, shape, color, and length of your teeth. High-quality porcelain veneers are also made with material that allow for a translucent look, similar to the natural look of normal teeth. If you are in need of porcelain veneers, Emigh Dental Care in Long Beach, CA, offers both traditional veneers and Lumineers®. To learn more, call our family practice today.
Unlike traditional veneers, Lumineers are thinner, which eliminates aggressive tooth preparation, including filing the teeth, anesthesia, and temporary veneers. The Lumineers process starts with our dentists creating an impression of your upper and lower teeth, which are sent to a Lumineers laboratory. Once your custom-made Lumineers are sent back to our practice (usually in about 2 – 3 weeks), you will return to have your Lumineers fitted and placed. Your Lumineers are then easily applied without problems of pain and sensitivity. About as thin as a contact lens, Lumineers improve your smile while still maintaining a natural-look. With proper home care and regular dental exams and cleanings, Lumineers should last for about 20 years.
Porcelain Veneers Reviews
"I came to Dr. Emigh last year about a month before my wedding to inquire about getting an "Extreme Makeover" of my teeth.  I had bonding for years that was ready to be replaced with some pearly whites. I sat in the chair nervous of course but everyone there made me feel at ease.  We discussed the options I had for cosmetic work and I decided that night "LETS DO IT"  I was drilled on for hours and got temporary teeth put in until my veneers came from the lab - A DAY BEFORE MY WEDDING!  I had the utmost confidence in this dentist, I just had a great feeling about all of them and I was right on!  The day before my wedding, I went in and had my veneers "seated" and I couldn't be happier.  Everyone in the office said they called the lab almost daily to make sure the lab would deliver the veneers on time.  Everyone there is so nice!  I don't have Hillary Duff teeth, I have pearly whites that don't look phony.  Totally natural feel, look and color.  It the best $ I have ever spent!   Since the remodel they have massage chairs and flat screen TVs in all the exam rooms.  I can't say enough good things about Dr. Emigh's office.  For a big chicken like me to go through all that and feel at ease, they have my vote!"
- T.D. /
Yelp /
Oct 13, 2008
"I love these guys! I went to random dentist offices for 10+ years because I was never satisfied with the people/service. My first experience with the Emighs was a consultation for veneers and I knew right away I would never need to look for another dentist. Firstly, the front office staff are outstanding. They always know me by name and are always on top of every detail. My primary doctor is Dr. Todd, the youngest of the three Emighs. He is excellent. You can tell he has a passion for the family business and he really loves what he does. And finally, I've had the pleasure of working with several hygienists and assistants and they're all really good. I rarely write reviews but this group definitely deserves acknowledgement for the service I've received over the past three years."
- R.S. /
Google /
Sep 17, 2015
"Broke a veneer recently & made an appt. @ Emigh Dental based on all the positive reviews - the reviews don't lie - this office is great & Dr. Todd is just the best! Ended up having him replace all 6 of my prior veneers + do 2 more. The difference between my 'old' (if 7 years is old) & new veneers is like night & day! Huge relief to have found such a talented dentist - HIGHLY recommended!"
- J.L. /
Yelp /
Apr 21, 2018
"From the second I walked in I felt comfortable and like I was wanted there. Everyone is so friendly and caring. My Dr even knows about Jim Boys Tacos so he knows what's up!!  Can't wait to get my veneers!!"
- N.N. /
Yelp /
Nov 18, 2018
Previous
Next
Before a porcelain veneer is placed, our dentists must remove a thin layer of enamel from the front surface of each tooth to make room for veneer. After the enamel is removed a digital impression of the teeth is made and sent to a dental laboratory where an expert will tailor-make your veneers. The veneer is made of several thin layers of ceramic. Until the veneer is ready, you will wear a temporary veneer. Once the veneer is ready, you will return to our practice for an appointment where a special resin is used as a bonding agent between the veneer and the tooth. Veneers are durable and can last up to 20 years with proper oral hygiene and care.
For the first few days, a patient may be more sensitive to hot and cold temperatures because of the removal of the natural enamel. This should subside within a few days. A week after the veneers are placed, you will need a follow-up appointment at our dental office to make sure the mouth is responding well to the veneers. Due to the material they are made of and since they are easy to polish, the probability of staining veneers is slight to none. It's still a good idea to brush after consuming foods or drinks that stain the teeth, especially coffee, soda, tea, and red wine. Veneers should be brushed with a non-abrasive toothpaste, flossed, and rinsed with mouthwash just like natural teeth. You should be sure to keep up with regular dental appointments so our team can perform professional maintenance by polishing the veneers with a special, non-abrasive paste to keep them in pristine condition.
The cost can vary when it comes to porcelain veneers. Factors such as the labor and skill going into creating the veneers, the number of teeth that will be treated, and the material used all play a role. Since porcelain veneers are considered a cosmetic treatment, insurance usually doesn't cover the costs, but in some cases, insurance might cover some of the costs.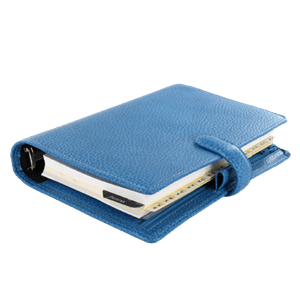 Plan Your Procedure
Procedure Recovery Location

In Office
Contact Us
Veneers are a great idea for anyone who wants to revitalize their smile. If you think this is the procedure for you, give our office a call as soon as possible to set up an exam, so we can make your smile more brilliant than ever!
Related Procedures