A root canal is a dental procedure that surgically removes an infection from the soft tissue of a tooth. When the inner tissue or pulp of the tooth becomes infected, the tooth begins to die. If left untreated, the infection will continue to grow and may spread to the gums or result in a tooth extraction. Once the infected pulp is removed, our dentists will be able to fill the tooth's center with a filling or place a crown over the tooth to help prevent future infection. If patients are experiencing excruciating pain from a toothache, they may be in need of a root canal. Call our dentists at Emigh Dental Care in Long Beach, CA to schedule a full dental exam today.
Root Canal Therapy Reviews
"I know people here rave about this dentist already, but I guess you can just add me to the list. I've gone to some hack job dentist before to the point that I didn't go for 5 years. I love this place! Beyond just being friendly, on time with appointments, and clean, they are talented. I had a root canal without any pain. I get cavities filled, and although it's never fun, they're gentle and you know they are doing it right. I've never had an issue with any of the work they've done. Not expensive, and not cheap, but worth every penny to go here. Oh, lol, and the outside of the building is SO deceiving, the office is so nice! Only bummer is cleaning appointments are sometimes far out in advance, but all of the other type appointments are pretty easy to get."
- J.J. /
Yelp /
Apr 02, 2016
"I have been going to this dentist for nearly 38 years,  and I enjoy seeing them!  Yesterday I had to get prepped for my first crown, and for the the first time ever, I was a bit nervous. Pat and his crew were very comforting and got the job done with no pain at all!  I then was lucky enough to get into a root canal specialist that Dr Emigh recommended, and again was very nervous.  They did the root canal without pain and I was expecting to have some sort of discomfort today from all the work that was done.  I surprisingly woke up with very very little soreness!  Nothing an Aleave couldn't handle!  I hope I don't need to have anymore in the future, but if I do, I know what to expect!  Excellent job to the Emigh crew!"
- L.A. /
Yelp /
Feb 18, 2016
"I am so glad I found that this office. I am a dentalChicken, because I never seem to go numb. I had not been to the dentist in years out of fear. Due to an emergency I had to see a dentist immediately and this is the first that popped up. From the minute I walked into the office I felt at ease. The office staff is incredibly friendly and helpful. The  hygienist was so calming and took my fears seriously. The dentist, Dr. Pat made me feel so comfortable and made sure he listened to every one of my needs and fears. Because of this office I got through a root canal with no pain.  Literally no pain. Dr. Pat talked me through every step of what he was doing and never made me feel embarrassed about being scared. I'm thankful for his office.. And plan on coming back soon for a cleaning"
- M.K. /
Yelp /
Oct 27, 2016
"Cannot speak more highly about this place!! I went in for a root canal and felt absolutely no pain. Everyone was extremely nice and welcoming, & made sure I was comfortable throughout the whole process. I'm actually excited to go back in for my cleaning!"
- A.B. /
Yelp /
Feb 03, 2016
"This review is a bit late, but when taking into consideration my experience, it's NEVER too late to visit the dentist!I found Emigh Dental by googling sedation dentistry. My fear of the dentist knew no bounds. It had been 8-9 years since I last visited a dental office and my mouth literally reached a breaking point. Hence my google search for sedation dentistry. I contacted them via email and their office responded promptly. They verified that they do take my insurance and squeezed me in for a 12/30/16 appointment to take advantage of my insurance that would be entering a new policy phase on Jan 1.After panicking for a week, I attended the dentist office alone. The reception was nice, but as I was in a panicked daze, I didn't really take note. Karen took me to the back and took my x-rays. She was incredibly nice and reassuring. She listened to my story about my fears and put me at ease.Dr. Pat then came in for the examination. He was warned that I was a fearful patient. He sat down and just spoke to me. He listened to my story, my childhood trauma of the dentist, what was bothering me currently. This exchange made the best possible first impression with me. He explained everything he would be doing in the examination and repeated several times he would not hurt me.Exam done, and the verdict was not unexpected but daunting to say the least. To put it mildly, I must have seen Dr. Pat at least six times afterwards to complete my treatment. Dr. Pat explained my options, and his recommendations. I had two cavities, two root canals, two crown preps, and a wisdom tooth pulled. Dr. Pat did not do my root canals, fyi, as they were fairly complicated but referred me to an endodontist.After 5 months or so, I am incredibly grateful to Dr. Pat for several things. He never shamed me for not seeking treatment earlier. His fillings are the first fillings I ever had done that did not hurt for weeks afterwards. He addressed my fears, promised to stop if I ever did feel any pain, and is a pleasant person overall. Best of all, I can eat food again. I can finally say I found my dentist.A few more details: the reception is great! Thank you to Elaine and team for being efficient and nice to boot. My cleaning was painless. They offer nitrous oxide for an extra fee for certain treatments. Nitrous oxide calmed my nerves down and made it possible for me to have certain treatments done. The office never tried to upsell me any service. And their dental chairs have built in massagers!"
- A.G. /
Yelp /
Aug 08, 2017
Previous
Next
Before the root canal begins, our dentists will numb the teeth and gums with a local anesthetic, as well as nitrous oxide gas for further comfort and relaxation if needed. Once the patient is prepared, our dentists will carefully remove the pulp from the decayed tooth, both the visible portion of the tooth and the root below the gum line. After the tooth is removed, our dentists will place a crown or filling material to strengthen and protect the treated tooth.
After the root canal treatment, the lips and gums will remain numb for a few hours, but the patient will be able to drive and leave to recover at home. If patients feel any pain after the procedure, they can take an over-the-counter painkiller, following the instructions on the label. If a temporary crown was placed over the tooth, patients will return after the permanent crown is created and sent back to the office. Our dentists will then place the crown and check the fit. Patients should return for annual dental exams and professional cleanings twice a year or as recommended by our office.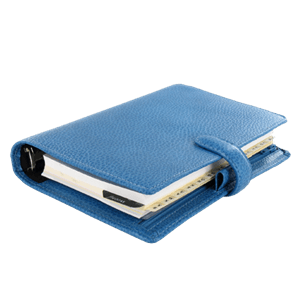 If you have a toothache or infection, make an appointment to have the dentist look at your tooth and talk about treatments, including a root canal. A root canal can prevent more serious dental problems and relieve your pain.
Related Procedures